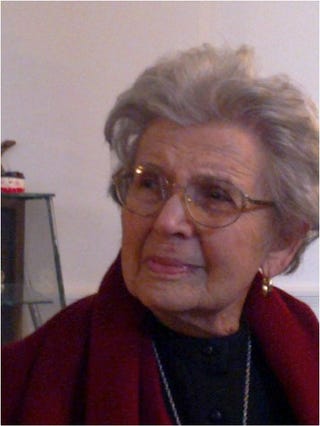 Librarian, Total Badass, died at the age of 96. Zoia believed in privacy and the freedom to read so much that when called upon to testify against her will, she refused and was sent to prison. The details below.
Horn worked with peace activists and was asked by the FBI for evidence involving Philip Berrigan, a Roman Catholic priest and anti-war activist jailed in federal prison for burning draft files. It was alleged that Berrigan, from his jail cell, was plotting along with six others (the Harrisburg Seven), to kidnap Henry Kissinger, then adviser to President Nixon.

By the time of the trial, Horn had moved to a library post at the Modesto (CA) Public Library but was subpoenaed to testify for the prosecution. She refused because such forced testimony would violate her professional principles of privacy and intellectual freedom. She served 20 days in Dauphin County Jail, but was released when the case against her was declared unreliable.

At the time Horn said: "It stands on: Freedom of thought, government spying in homes, in libraries, and universities inhibits and destroys this freedom."
Another great article here.